Swimming Pool Cleaning Services Vero Beach & Sebastian Pool Cleaner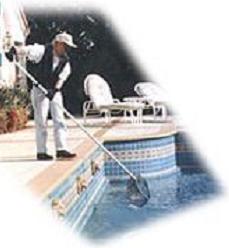 Welcome to SEASONS POOL SERVICES & SUPPLIES. If you are looking for a Professional Swimming Pool Cleaning Service, we like to consider our self's Pro's. We have over 30 years in Swimming Pool maintenance experience, As a Family business we work hard to keep an outstanding reputation in the Vero Beach and Sebastian Area, We can take care of your pool, we will make sure your pool water is always Crystal Clear, we Visit every week and we Sweep, Brush your pool, we Net all Debris, Bugs, leaves, etc. If you dont have an automatic pool cleaner, we Vacuum the pool when it is needed. Chemicals are added weekly as needed, and your filter cartridge is cleaned every 4 to 6 weeks. We provide additional services such as Patio and Lanai Cleaning. We work with local contractors to service your Pools Equipment. We are Licensed with the County and Comunity of Orchid Island Beach Side, and Insured for Professional Liability. Certified Florida Pool Technician for Commercial Pool Services.
Please Call 772-360-8827 , I will be happy to give you a quote for service.
Cliff & Vicki Hammett Owners / Operators